Payment Options
Your electric bill arrives in the mail around the 6th of each month. The bill is payable upon receipt and is considered past due if not paid by the due date, which is normally the 25th of each month.  Those bills paid after the due date are subject to a 3% penalty.  Delinquent/Disconnect notices are typically mailed around the 7th of the following month.  If payment is not received by the disconnection date as printed on the notice, the service may be posted for disconnection.  Additional trip charges will be assessed to post a service for disconnection and to disconnect/reconnect the service. Payment on your account can be made by several convenient methods.
Clark Electric offers SmartHub electronic billing services to our members. SmartHub allows you to decide how you would like your payment processed, from your checking account, savings account or by credit card. Please click here to access to the login page.  Once there you can login or sign up as a New User.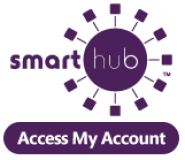 Having your payment deducted automatically from your checking or savings account is simple, reliable, and it can help save you time and money. There are no checks, stamps or trips. We offer this service FREE of charge. To sign up, go to SmartHub and click on the New User link to set up your account or dial 844-219-1224.
For your convenience the Cooperative utilizes 8 different pay stations located throughout our service area.
Mail 

A return envelope is enclosed with the bill. Please return the bottom portion of the billing statement with your payment to ensure that the payment is applied properly. Payments sent through the mail should be made with a check or money order.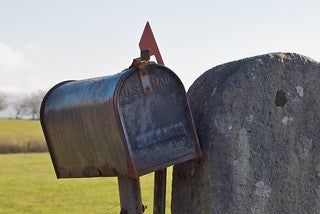 In Person

You may bring your payment to the cooperative office in Greenwood, WI. Hours are as listed on the Contact Us page. We also have a night deposit box across the parking lot from our front door.
Phone  

You can make secure payments 24/7 on your account by calling 844-219-1224. Have your Clark Electric account number available. We can accept payments from credit/debit cards, checking accounts and saving accounts.