Stray Voltage
Farmers with livestock should be aware about the possibility of stray voltage that may effect health and production of animals. Our fully trained staff is equipped to test your operating dairy facilities, to make sure voltages are within acceptable limits. Call our Operations Department with your request.
Clark Electric offers its members the ability to apply for a Safety First grant and/or loan to make needed repairs to an operating dairy farm wiring system if needed. Click the link to go to our Safety First Program.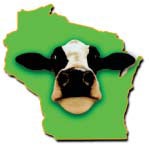 Contact Clark Electric Cooperative with and question or problems you may have.